5 tags
6 tags
5 tags
6 tags
4 tags
5 tags
5 tags
5 tags
Anonymous asked: What happened to fuckyeahgingerandfred's tumblr?
5 tags
5 tags
3 tags
6 tags
17 tags
13 tags
150+ TUMBLR FOLLOWERS!
This is a LOT for us, guys. We're really, really excited by the presence of each and every one of you! To celebrate, we kind of want to answer/steal a question from fuckyeahgingerandfred's ask box, because it is too much fun to resist: If you had to pick an absolute favourite dance, which one would you pick? — Anonymous  [fuckyeahgingerandfred]: "Smoke Gets in Your Eyes,"...
5 tags
5 tags
5 tags
5 tags
6 tags
13 tags
7 tags
5 tags
5 tags
6 tags
positivelythesamedame asked: Do you think it would be possible for you to cover the clothing of "Heartbeat?" That is if you haven't already. P.S. I love your blog. It's endlessly entertaining.
6 tags
12 tags
5 tags
15 tags
6 tags
6 tags
8 tags
18 tags
8 tags
Anonymous asked: Hello lovelies! Just dropping you a line from Australia to compliment you on your fabulous blog - I discovered it a few months ago when Googling Ginger Rogers (as one, of course, does regularly) and it really is a combination of two of my most favourite things - Ginger and cinematic costumes! When University stops sucking the life out of me at the end of October I hope to set up my own tumblr -...
7 tags
11 tags
15 tags
Anonymous asked: Can we just talk about how Bernard Newman did everything right when it came to Ginger's clothes, I mean if replicas existed I would sell everything I own for one of his gowns.
3 tags
THE INTERNET BECOMES REAL LIFE / YOU AND I,... →
As many of you might have already read on her tumblr, I had the great fortune of spending this past Thursday gallivanting around NYC with none other than the lovely fuckyeahgingerandfred AKA Jessica AKA Lady Awesome. (Is henriettabrown SUPER JEALOUS of me? Boy, you bet. (Super jealous? How about SUPER DUPER JEALOUS? - HB) Though of course, the truth is we were all molto sad it could not be a FULL...
fearandloathinginsubarbiea asked: THIS BLOG IS SO PERFECT. I TOTALLY DIG IT. PLEASE DO THIS FOREVER.
9 tags
8 tags
12 tags
teebe asked: Ahhhh I just discovered your blog. I'm so happy this exists! After all who is better dressed and more adorable than Ginger Rogers? OH and as for her Carioca dress, I always thought the sleeves were supposed to be similar to those on a samba dress- hence the ruffles/detached-ness. After all, they are supposed to be in Brazil. Lol I will forever have the image of a rich 4 year old girl wearing...
16 tags
Watch
"I'd like to try this thing, just once. Come on, Honey!" "We'll show 'em a thing or three!" INDEED YOU DID, DARLINGS. AND THE REST WAS CARIOCA HISTORY. I should preface my description of this dress / THE MOMENT THAT STARTED IT ALL by saying that here at What Ginger Wore, we usually end up watching the Carioca at least 5x a day. I am not...
5 tags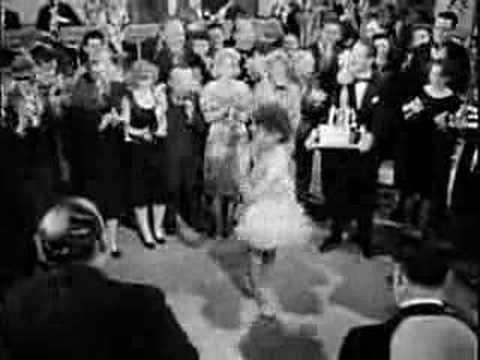 14 tags